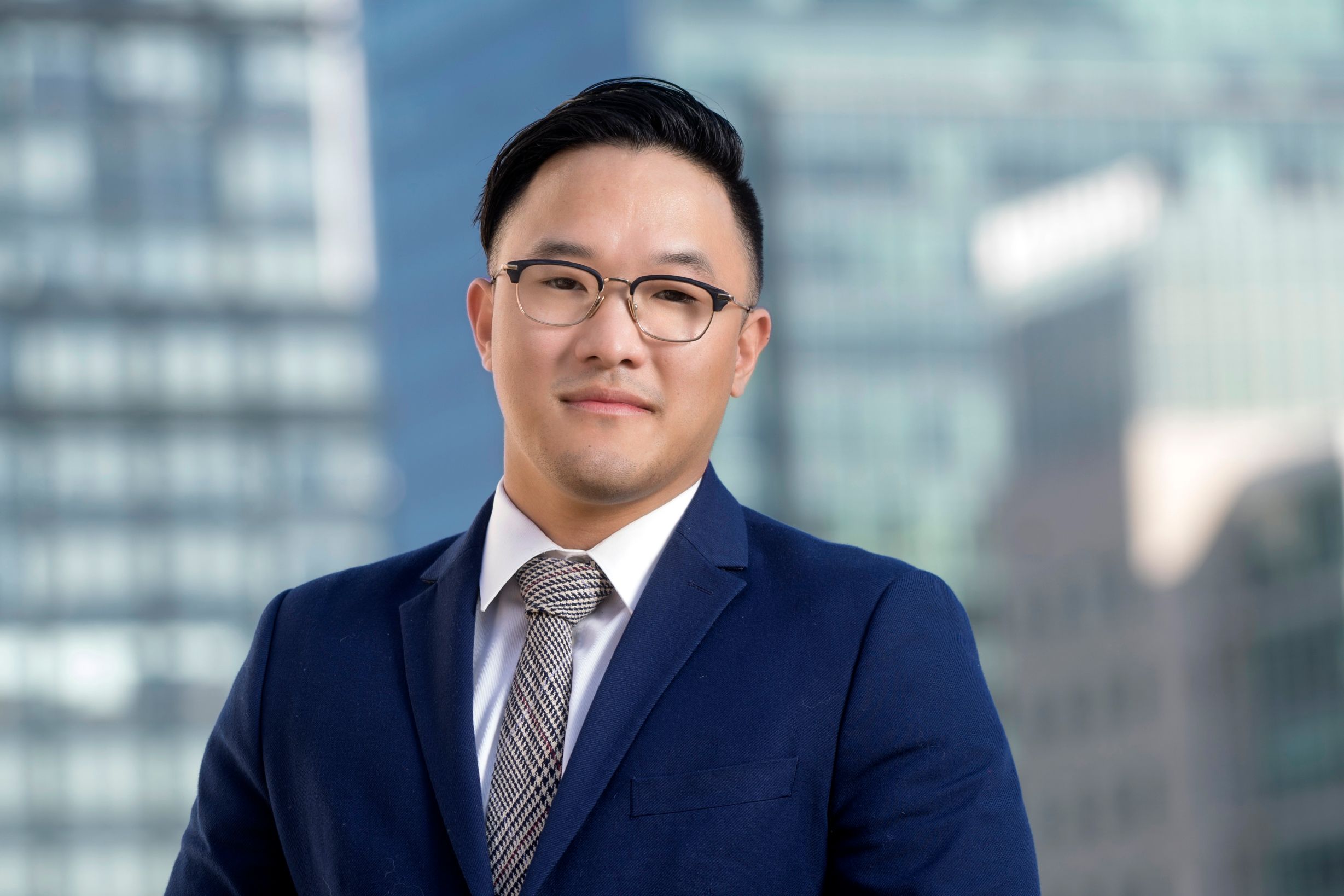 Personal Experience
Andrew earned his bachelor's degree in Chemical Engineering from California Polytechnic State University, Pomona, in 2011. He obtained his Juris Doctorate degree from Santa Clara University with a specialization International IP Law and was admitted to the California Bar in 2017. He is a duly registered Patent Attorney with the United States Patent and Trademark Office.
In 2016, Mr. Palmer worked at Kim and Chang (Korea) as an IP intern. He has visited 6 of the 7 continents and is very interested in developing the international landscape of intellectual property law.
Organizations & Memberships

Bar Memberships:
– APABA-SV Intellectual Property and Gala Committee Member (19′-Present);
– Earl Warren American Inn of Court Member (18′-Present);
– Alameda County Bar Association IP Committee Member (18′-Present).
Santa Clara University:
– Asian Pacific American Law Student Association (External VP 16′-17′);
– Honors Moot Court Internal (Quarter Finalist 15′-16′, Advocacy Coach 16′-17′);
– Privacy Law Student Organization (External VP 15′-16′, President 16′-17′);
– Student Affairs Committee (Representative 16′-17′);
– Student Intellectual Property Law Association (VP Internal 15′-16′, VP Alumni Affairs 16′-17′).
Cal Poly Pomona:
– Interfraternal Council (Academic Chair 07'-08');
– Sigma Chi Fraternity (Treasurer 07'-08', Internal VP 08'-09');
– Tau Beta Pi Engineering Honor Society (Treasurer 09'-10');
– Engineering in Training Certificate No. 149254 (June 13′);
– American Institute of Chemical Engineers;
– Gamma Sigma Alpha Greek Honor Society;
– Golden Key Honor Society;
– International Society of Pharmaceutical Engineering;
– Omega Chi Epsilon Chemical Engineering Honor Society;
– Order of Omega Greek Honor Society.
Honors & Achievements
CALI Award for Excellence in International Human Rights.
Languages
English (Fluent), French (Conversational)
Contact Me