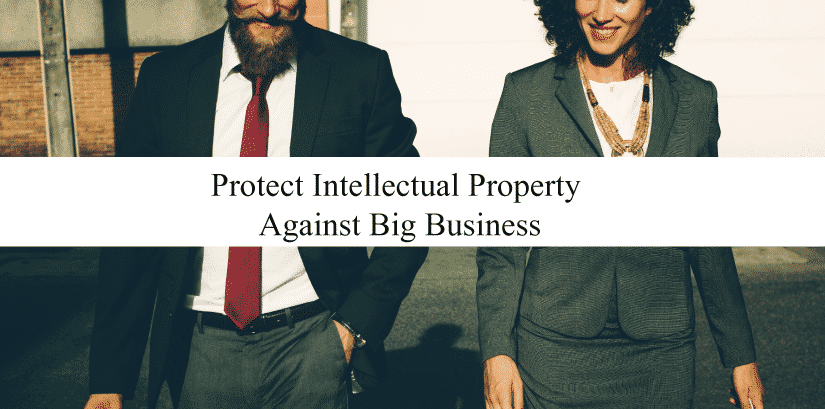 by aadibi
There are few things more powerful than an idea.
Innovations and new inventions move society forward. They also allow entrepreneurs to build profitable businesses. For this reason, your ideas are one of your most important assets.
But if you don't protect intellectual property, you run the risk of having it stolen from you. And when a big business when more assets take a small business's idea, it's almost impossible for the small business to compete.
So what can you do to protect intellectual property from your competitors? Let's look at some of the best strategies.
What is Intellectual Property?
Before we discuss how to protect intellectual property, let's take a closer look at what intellectual property is. This will help you get an idea of what ideas you'll need to protect.
By definition, intellectual property is an idea that is restricted from unauthorized use by others. Literary works, designs, symbols, inventions, and processes can all fall under the umbrella of intellectual property. Protections for intellectual property are intended to provide an incentive to authors, creators, and inventors.
While intellectual property is analogous to tangible property, there are differences. For instance, when you own an object, like a car or a computer, you have complete rights to it. If someone takes it without permission, it's considered stolen.
With intellectual property, however, there are restrictions to the extent that others can use it. When you protect intellectual property, you have a right to be credited and compensated for its use.
Ways to Protect Intellectual Property
Depending on what type of intellectual property you have, there are different ways to protect it. Each method has its own restrictions and guidelines.
Patents
Patents are typically issued to protect unique inventions, processes, and methods. Patents give the owner exclusive rights to sell, use, or make an invention for 20 years.
In order to qualify for a patent, your idea needs to be novel. In other words, it must be sufficiently different from any other products or ideas currently available on the market. It also must have a significant use or function.
Copyrights
Copyrights are typically for creative work. This includes literary works, music, films, and architecture. Copyrights can also cover computer programs, software, and graphics.
Keep in mind that copyrights don't protect the idea behind the work, only the actual work itself. So, if you wrote a novel, you would have the exclusive rights to publish, modify, and distribute it. But you could not necessarily prevent someone else from writing a novel with a similar plot.
Trademarks
Trademarks protect words or symbols that signify a specific brand name or product. Companies can either file a "use" application for a mark they've already used, or they can file an "intent to use" application ahead of time.
Now, have you ever wondered what the difference is between the "TM" mark and the "R" mark? It's simply a matter of whether your trademark has been registered with the United States Patent and Trademark Office (USPTO) yet.
As soon as you've submitted an application with the USPTO, you can start using the TM symbol. You cannot use the R symbol, however, until your trademark as been officially registered.
Trade Secrets
Trade secrets include items or ideas that give you a competitive advantage. Recipes, like KFC's secret blend of spices, are an example of a trade secret.
A trade secret is different from other kind ways to protect intellectual property because there is no official way to register it with any government office. Typically, companies require employees to file non-disclosure agreements barring them from sharing this proprietary information.
Unfortunately, if your secrets do get out, you won't have much recourse to prevent others from using them. At most, you'll be able to sue the employee who revealed the secret for theft.
What Steps Can Your Business Take?
Now that we've discussed what intellectual property is, and how to protect it, let's take a look at steps your small business should take to protect your ideas.
Apply Sooner Rather than Later
If you wait until you've brought your invention or idea to the market, you've waited too long to apply for a patent. Once your idea is out in the open, others will be able to use your idea if it's not protected.
Additionally, applying for a patent will hold your spot in line. When you submit your initial filing, you'll have 12 months to expand on it. So there's no need to wait to file until you feel like you have your application perfected.
Don't Forget about International Patents
If you apply for a patent in the United States, remember that it only applies to competitors within the United States. So, if you have competitors in foreign markets, you might want to consider applying for international patents.
Also, if you plan to expand into international markets, make sure to apply for patents before you launch the product overseas.
What Do I Do if Someone Steals My Idea?
Even if you've taken steps to protect intellectual property, that won't necessarily prevent other businesses from copying your ideas. What a patent does is give you the ability to seek recourse if someone violates it.
For many small businesses, this can be a struggle. If a bigger company violates their patent, they may not have the resources to pursue the issue in court.
Luckily, intellectual property complaints have a six-year statute of limitations. So, if someone has been violating your patent for six years, you can seek recourse for all six years of that infringement. So, even if you don't currently have the means to pursue the issue right away, you can hold off until you do.
Protecting Your Ideas
If you're a small business, your ideas are one of the most important assets you have. Your creative innovations are what set you apart from your competition. If you don't take steps to protect these ideas, you run the risk of losing your main advantage.
If you want to protect intellectual property, contact us. We'll work to make sure that your innovations are protected.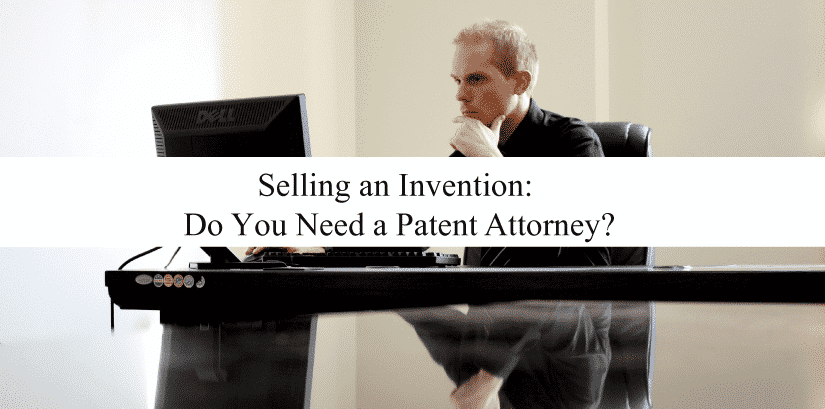 by aadibi
You've developed or you're creating an invention that solves a problem, and now you're ready to reap the rewards. If you're like most inventors, you'll want to make money off of your invention while protecting your intellectual property rights at the same time.
But, do you need a patent attorney?
This question really boils down to another: Do you need a patent? These questions go hand-in-hand. Obtaining a patent isn't like going to the store for a gallon of milk.
It's an expensive, detailed, and lengthy process that you want to get right the first time.
In this guide, we're going to explore both questions in detail, as well as discussing the various types of patents and what they do.
Keep reading to learn exactly how you can protect your invention.
What Is a Patent?
It's not enough to define a patent by saying it protects your idea. There are specifics you need to understand before you consider applying for one at all.
Here are some of the most important:
Patents provide negative rights. There are many types of rights you can legally own. Negative rights may sound like a bad thing, but they're not. Negative rights simply restrict capabilities.
While patents themselves don't stop others from producing, utilizing, or marketing your invention, they give you legal grounds to stop them.
Patents last for 20 years. This should be enough time to sell your invention. Once they expire, they enter the public domain.
Once expired, anyone can make, use, or sell your invention without giving credit to you. It's rarely worth it to try to renew a patent, as this requires an act of Congress.
3 Types of Patent a Patent Attorney Can Help You With
The United States government issues three different types of patents:
Utility patents – These protect the function of an invention
Design patents – These offer intellectual property protection for aesthetic concerns
Plant patents – These cover botanical inventions
All three of these patent types can be applied for on a provisional basis.
The Patent Process
So, you have had the light bulb moment and you've worked on your great idea.
Now what?
How do you actually secure a patent?
First thing's first.
1. Conduct a Patent Search
Once you're certain there's a market for your invention, the next step is to conduct a patent search.
Sounds straightforward enough, right?
Actually, they can be a little more complicated than anticipated.
Why so?
Let's enter the following common scenario:
Suppose you invent a new kind of phone. You decide to do your own patent search so you look for existing applications for phone patents.
All looks great. Full steam ahead.
But, wait…
The US Patent Office may use another category to classify that type of patent.
Your no-competition patent actually has plenty of competition.
In fact, there may be several patent applications in process for your invention.
In this scenario, your lifelong dream may quickly become a resounding nightmare.
That's why you'll need a patent attorney – an expert who knows the categories used to classify patent applications.
By using one, you'll get more accurate results and you'll save yourself a ton of heartache later down the line.
2. Patent Application
The next step is to apply for your patent.
Accuracy is crucial here. Any errors can result in having to start over and, starting over doesn't just mean trawling through forms again.
Worse than that, it means another application fee and another waiting period to boot.
Once your application is acknowledged, it will be reviewed by the Patent Office.
Your application – which can take up to 18 months to receive a response – will either be:
Accepted and granted pendency
Rejected altogether.
If rejected, you can reapply but you'll want the advice of an experienced patent attorney on what steps to follow next.
Things to Bear in Mind
In America, we have a first-to-file method with regard to patents.
What does this mean?
Put simply, if you apply for a provisional patent in January 2018, and a competitor files in February 2018, you are the first to file. In this case, the patent goes to you.
If you're in the midst of developing your invention, and you apply for a provisional patent, and the description of your invention changes, it can null the original application.
Patent Costs
Patents can be expensive to obtain.
And, while the type of patent you seek is one of the most important considerations, other factors, like application length are equally so.
For example, a patent application that is over 200 pages can easily cost $1,000.
The price tag can continue to rise, depending on your invention and your application. For example, you can expedite your application for $4,000.
Since patent applications can be costly, you want yours to be accurate and correct.
A patent attorney may charge fees, but those fees are more than worth it if you need to get the application right the first time round.
Protecting Your Idea With a Patent Attorney
After you sell your invention, you have up to 12 months to complete the patent procurement process. Whether you choose to apply for your patent before you sell your invention or not is up to you.
Sounds more complicated than you originally thought?
It can be. Patents can be tricky if you don't get the right advice. Here are some specific ways a patent attorney can help:
They can determine whether an invention is patentable
They can create and file all the necessary documentation
They'll perform patent research
They'll file the application and fees
They'll liaise with the United States Patent Office
Of course, you can attempt to do all of these things on your own. But, wouldn't you rather focus on the sale and marketing of your invention? Or, better yet, wouldn't you like to begin your next breakthrough development?
Are You Ready to Patent?
If you're thinking about selling your invention, get in touch today.
You've thought of a great idea. You've put a ton of work into bringing that idea to fruition.
Now, you deserve to protect your intellectual property. Now, you deserve to reap the rewards of what you have sown.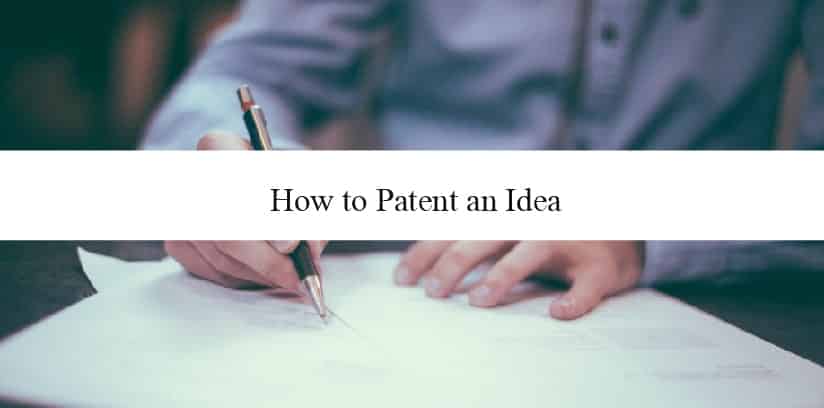 by aadibi
What Can You Patent?
Before you go about the process of seeking a patent, it's important to understand exactly what a patent is. A patent is a type of intellectual property right that the government grants to an inventor over their invention. Specifically, in the language of the law itself, a patent confers on the inventor, "the right to exclude others from making, using, offering for sale, or selling" that invention in the U.S.
What Qualifies for a Patent:
In order to qualify for a patent, an invention must be categorized as belonging to one of the following classes of statutory subject matter: processes, machines, articles of manufacture, or compositions of matter. Furthermore, a qualifiedly statutory invention must further be deemed "new", "useful", reproducible, and "nonobvious" in order to receive a patent, according to the following specific definitions of those terms:
What Qualities Make Something Patentable?:  
1) New:
An invention is considered new if it hasn't been known about or used by other people, described in media, and hasn't previously been the subject of a patent application filed prior to the date of your application. In the United States, patent law allows a grace period for particular actions taken by an inventor, like public uses or disclosures, occurring within one year of the application date. If you have taken such an action within one year of filing for a patent for your invention, you will not be barred from obtaining a patent.
2) Useful:
Your invention must have a useful application or utility in order to be patent-worthy.
3) Nonobvious:
Your invention is nonobvious if it differs from the prior art of the relevant field in such a way that a person with an ordinary level of skill in that field would not expect it. In order to receive a patent, an invention must not be something predicted or anticipated in its field.
For more information on what patents are and what can be patented, check out this page on the United States Patent and Trademark Office website: https://www.uspto.gov/patents-getting-started/general-information-concerning-patents.
Ideas and Inventions: Reproducibility Matters
A common misconception about the patenting process is that people seek patents for their ideas. However, it is critical to note that you may not patent an idea; only inventions are eligible for patents. Strictly speaking, ideas are free for everyone under U.S. law. Of course, ideas are certainly important to the process of invention, and by extension, to the patenting process, as well. It is just crucial that one knows the difference between an idea and a patentable invention. In many cases, an inventor might think they have only an idea, when in reality they have a potentially patent-worthy invention. So how are you to distinguish between the two?
The crux of the difference between a mere idea and an invention is the level of detail and specification with which your invention is described. According to the law, a fully-fledged invention should be able to be fully replicated and used properly by a third party familiar in the field following only the description of that invention given in its patent application. While your patent application doesn't need a blueprint level of detail, it should be specific enough for someone skilled in the relevant field to carry out your invention after reading the patent application.
Developing Your Invention
Given the importance of a detail to the success of your patent application, you will need to have technical drawings, or perhaps even 3D renderings of your invention to include in your application. Your patent attorney should have the resources to assist you with this. Now, what if your idea hasn't quite made it to the invention stage yet, and requires further development before you are ready to apply for a patent? Should you find yourself stuck in the process of developing your idea into an invention, there are several ways you can go about getting the assistance you need.
First, you might try to find a local college or graduate student in the field of study pertinent to your idea to help develop your invention. If there is a college or university in your area, get in contact with the faculty of the relevant department to let them know you have an opportunity for students. Many students are eager for opportunities to hone and showcase their skills in order to improve their employment prospects after graduation, and they will often work for less than established professionals in the field.
You may also want to approach friends, family, and other people you know with your idea. While they may not be experts in the field, they may be able to provide surprising tips or direction that will help you on your way. Local inventors' groups might also prove helpful in developing your idea to a patentable invention. Inventors' groups exist all over the country, and provide a space for new and experienced inventors alike to share tips and bounce ideas off each other.
Keeping Your Invention Confidential
Do keep in mind that if you're planning on sharing your pre-patent invention idea with anyone other than your attorney, you'll want to have them sign some form of confidentiality or nondisclosure agreement (NDA) first. A nondisclosure agreement is a contract between two or more parties making a legal agreement to keep information conveyed between them confidential. There are different kinds of nondisclosure agreements, and you will want to choose the type of NDA most appropriate for the situation in which you're sharing your idea.
Even if you're sharing with someone who is close to you and whom you trust not to steal your idea for themselves, such as a friend or family member, you can lose your right to keep your invention as a trade secret should you discuss your idea outside the protection of an NDA. A non-threatening Simple Confidentiality Agreement is probably the most appropriate in these circumstances. For cases in which both you and the other party are sharing confidential information—for example, if you're bringing your idea to an inventors' group—you will need a mutual confidentiality agreement, which obligates both contracting parties to maintain secrecy. In cases where you will be the only party sharing confidential information—with a prospective investor or licensee, perhaps—then you will likely want a unilateral confidentiality agreement that binds only the receiving party to secrecy.
Working with Your Patent Attorney
While it is possible for an inventor to file for a patent independently, it is highly recommended that you seek the help of a qualified patent attorney in drafting and submitting a patent application for your invention. Paying for an attorney may seem like a lot of extra costs upfront, though you should know that patent law is quite complicated, and there are a number of very technical rules and statutes that must be satisfied in order to successfully acquire a patent. It is advisable to work with an expert in order to navigate the complexities of patent law, and to avoid cutting corners in the early stages of your invention that could turn out to be extremely costly in the long run. Another possible outcome of working with a lawyer  who doesn't fully understand what you're trying to achieve is that they may be over aggressive, causing you to pay too overreach. Worse still some patent attorneys can be under-aggressive, which may cause you to miss out on some valuable monetization opportunities.  
Once you've found a patent attorney who has agreed to work with you, you should prepare yourself by writing up a brief description of your invention and conducting a preliminary patent search. Note that it is part of your attorney's job to conduct an in-depth patent search as part of the application process, so you should not expect to be doing that for yourself. Your attorney has the expertise and knows all the tricks of the trade to get the results in a patent search that you will not be able to achieve independently. However, conducting a preliminary patent search in order to get a sense of what existing patents are out there and how your invention differs from previously patented inventions can prove to be helpful groundwork for discussions with your attorney. Your attorney will also be responsible for conducting the relevant research and helping you to acquire drawings and any other visuals you might need for your application.
Here's a tool from the USPTO website to help with your preliminary patent search, though keep in mind it can be tricky to fully suss out wether there are related or similar patents already: https://www.uspto.gov/patents-application-process/search-patents.